Stealth archives: 2012
OlugBenga at Stealth Vs Rescued, Stealth & The Rescue Rooms
Back
Saturday 8th December 2012
Supported by:

OlugBenga, Rescued DJs, MC Hammered
Saturday 8th December, 2012
STEALTH Vs RESCUED
Voted 'Nottingham's Best Club Night'
Every Saturday at Stealth & The Rescue Rooms
▬▬▬▬▬▬▬▬▬▬▬▬▬▬▬▬▬▬▬▬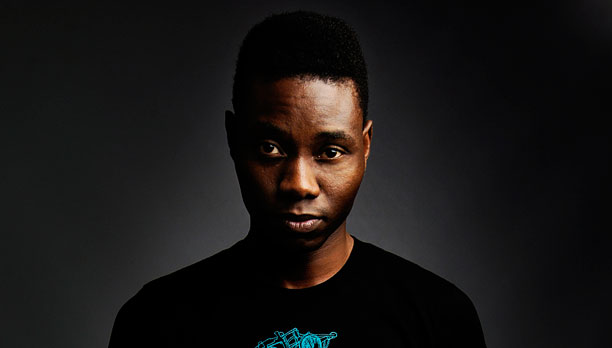 Olugbenga Adelekan truly epitomises the multi-cultural world we find ourselves in today. Raised by a Nigerian father and a Kenyan mother in the infamous city of Lagos, Nigeria; Olugbenga is now living and breathing life in fashionable East London as the bass player of the Mercury Music Award Nominees, Metronomy.
"Something more than a bit special - ONE TO WATCH." Clash.
It could all have turned out differently for Olugbenga had he not bumped into a Truck. Fortunately for him, this was more fate than fatal as the aforementioned truck was in a band and not, thankfully, a heavy goods vehicle. It turns out that Trucks bass player had quit and he was in need of a capable replacement. He remembered a guy called Olugbenga that played bass guitar. He gave him a call and Olugbenga joined the band. In 2009 Metronomy's bass player Gabriel left the band and yes, you guessed it; the phone rang again, they had a jam, it went well... and the rest is history.
"Thumping minimalist dance." The Independent.
It's fair to say the first 18 months since being drafted into the electronic pop/indie group have been unforgettable since Metronomy's meteoric rise to the forefront of UK popular music culture. The band securing a plethora of major festival performances already this year from main stage appearances at Leeds, Reading, Sonar and Bestival to tour dates in cities the world over. The highlight for Olugbenga playing to 2000+ people in Japan and Australia, serving notice to whet the appetite for the bands huge worldwide appeal.
Olugbenga - Voice In A Giant City mix by Mixmag
"All hail Olugbenga Adelekan... [He] manages to skirt between genres with subtle grace." iDJ
Keen to develop his own ideas, inspirations and sounds; Olugbenga is beginning to draw attention to his solo work through his recent musical exploits as a producer, remixer and DJ. Set up in Ableton Live, Olugbenga has the platform to showcase his solo productions, edits, remixes and cuts live on stage, making each performance diverse and unique to that audience, drawing across a number of influences including contemporary African roots fusion, left-field electronica, gospel and rock - all mixed up into a modern bass driven sound. This melting pot of ideas is accessible at anytime or place, whether it be post gig or pre club, transcending time zones or capital cities. His weapon of choice and digital companion; the Macbook Pro.
"Creating his own fluently dizzy pop-nuggets... Excellent." A New Band A Day
In between touring with Metronomy, the next few months will see Olugbenga locked away in the studio to focus on new solo material. His first unofficial remixes have received support already on 6 Music from Lauren Laverne plus DJ related features with Huw Stevens & Annie Mac on Radio 1 alongside press articles in Clash Magazine and The Independent. Couple that with several high profile DJ dates including Glastonbury and you can see Olugbenga is set to explode as a fully fledged global solo superstar - in all aspects. He describes the soundtrack to his life as 'mixtapes' – and for certain, this will be one we all want to hear, time and time again.
▬▬▬▬▬▬▬▬▬▬▬▬▬▬▬▬▬▬▬▬
For FREE GUESTLIST:
1. 'Like' this page: www.facebook.com/StealthVsRescued
2. Write your name(s) as a comment on this post: www.facebook.com/StealthVsRescued/posts/378588645560874.
3. Arrive before 11pm.
▬▬▬▬▬▬▬▬▬▬▬▬▬▬▬▬▬▬▬▬
Comments