Stealth archives: 2014
Joy Orbison B2B Ryan Elliott at Zleep, Stealth, Nottingham
Back
Friday 17th October 2014
Supported by:

Joy Orbison, Ryan Elliott (Berghain/Panorama Bar), Zleep DJs
Zleep return to Stealth in Nottingham on Friday 17th October for a special party headlined by an extended back-to-back set from Joy Orbison and Berghain/Panorama Bar resident Ryan Elliott.
▬▬▬▬▬▬▬ ▏LINEUP▕ ▬▬▬▬▬▬▬▬▬▬
JOY ORBISON (HingeFinger/Aus/Hotflush)
playing a special back to back set with...
RYAN ELLIOTT (Berghain/Panorama Bar/Ostgut Ton)
Plus support from:
Zleep DJs.
▬▬▬▬▬▬▬▬▬▬▬▬▬▬▬▬▬▬▬▬▬▬▬▬
JOY ORBISON (HingeFinger/Aus/Hotflush)
Few producers have as much to live up to after their first release as Joy Orbison: no tune since, and not many in the recent past before it, has been the bona fide phenomenon that his debut 'Hyph Mngo' was in 2009. Joy O's breakthrough track was voted #23 in the Resident Advisor top 100 tracks of the 2000s and #1 in Fact Magazine's top tracks of 2009, but rather than trip up trying to match or even leap over the hype, Peter O'Grady took the opportunity to just be himself. It's been a pretty good look for him.
Excitement still bubbles up whenever Joy O drops a new track, but he certainly doesn't sound like he's chasing past glory on recent hits like 'Ellipsis' and 'Swims. If anything, he's taken an admirably laidback approach, nurturing a sound that nods increasingly to his early influences with a sprinkling of the nervy now-ness that defined his first hit.
2013 was by far his busiest year in terms of productions, with his track 'Big Room Tech House DJ Tool - TIP!' being selected by Resident Advisor as one of their Top 10 records of the year. It' contained the type of sound that stops you dead in your tracks, turning to the nearest person and asking, "What the heck is this?" The deal was sealed by the track's clever R&B vocal sample, something of a knack Joy O has developed across his peerless catalogue.
His burgeoning reputation as a DJ is growing more and more each year as there's always some unreleased bombs people are desperate to hear, while his style feels in the lineage of London's greatest DJs, where busy mixing and a willingness to rock a crowd engenders a super-charged dance floor experience.
>> Joy Orbison - BBC Radio 1 Essential Mix
▬▬▬▬▬▬▬▬▬▬▬▬▬▬▬▬▬▬▬▬▬▬▬▬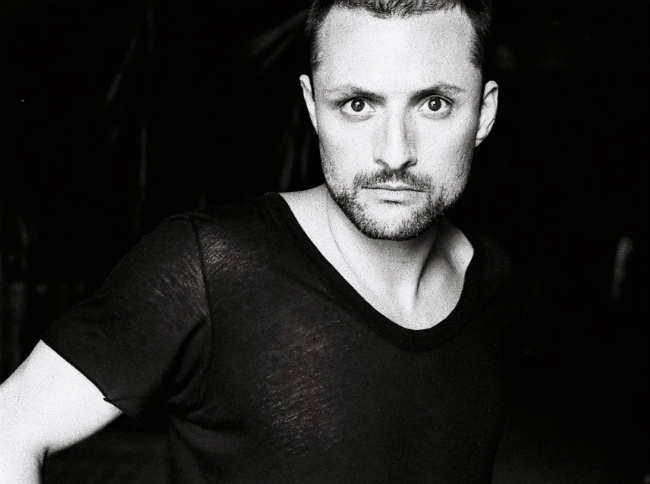 RYAN ELLIOTT (Berghain/Panormama Bar/Ostgut Ton)
www.facebook.com/RyanElliottOfficial
"What matters most, above all else, is what comes through the speakers," says Detroit's Ryan Elliott. "It must be the right track at the right time, delivered in the right way." Nobody knows this better than Elliott, whose distinction as an internationally respected DJ, remixer, and A&R has grown steadily over his decade-plus behind the decks. They don't hand out "DJ's DJ" reputations at the club door, and Elliott's is well-earned and well-deserved.
Ryan Elliott's early days included legendary residencies at Ann Arbor's Goodnight Gracies and Detroit's Shelter, which soon gave way to a rigorous international travel schedule. He began working crowds at clubs and festivals around the world, from NYC's Guggenheim Museum to Barcelona's Sonar by Night, and tailoring his approach to each show with a meticulous ear and a bottomless record collection. Influenced by his hometown staples (Axis, Purpose Maker, M Plant, and UR) along with international labels like Perlon, Playhouse, and early Kompakt, Ryan inhabits his kick drums, becoming an extension of the music and vice versa.
2009 saw Elliott relocating to Berlin to further his focus on DJing and production. "Berlin and Detroit may not look the same, but they feel the same," he says. "The connection isn't just in the music, but also in both cities rough edges and honest hearts." Since arriving in Berlin he has become part of the Ostgut Ton family, with residencies at Berghain & Panorama Bar.
Ryan Elliot's sound remains unchanged: bassline-driven techno and house reduced to their essence, thoughtfully calibrated to drive crowds out of their minds. The time is right, the tracks are right, and Ryan Elliott is exactly where he needs to be.
>> Ostgut Ton's Panorama Bar 06 Mix - Ryan Elliott
▬▬▬▬▬▬▬ ▏TICKETS▕ ▬▬▬▬▬▬▬▬▬▬
Limited tickets on sale now:
http://stealthtickets.fatsoma.com/events/112938.
▬▬▬▬▬▬▬▬ ▏ZLEEP▕ ▬▬▬▬▬▬▬▬▬▬
Zleep - Bringing UNDERGROUND HOUSE and TECHNO back to the heart of Nottingham.
Previous Zleep Nottingham guests have included Andrew Weatherall, Ben UFO, Bicep, Catz N' Dogz, Deetron, Hnny, KiNK, Lone, Magda, Martyn, Maya Jane Coles, Midland, Nina Kraviz, San Soda, Seth Troxler, Shonky, Space Dimension Controller, Subb-an, Will Saul & lots more.
>> 'Like' Zleep here: www.facebook.com/zleepnottingham
>> Join the group: www.facebook.com/groups/zleep
>> Add us: www.tinyurl.com/ZoeZleep.
▬▬▬▬▬▬ ▏ZLEEP LONDON▕ ▬▬▬▬▬▬▬▬▬
>> We are currently also putting on parties in London. For more info: www.facebook.com/zleepldn.
Comments