Stealth archives: 2016
Ill Phil at Stealth Vs Rescued, Stealth & The Rescue Rooms
Back
Saturday 5th March 2016
Supported by:

Ill Phil, Stealth DJs & more TBA.
Saturday 5th March, 2016.
With five rooms of music and bars, the two largest smoking terraces in the city, world-class headline bands and DJs, a finger-licking Caribbean BBQ, 1200 party people, the latest opening hours in town and a number of hidden surprises and rooms, it's no wonder that Stealth Vs Rescued has been voted "Nottingham's Best Clubnight!"
▬▬▬▬▬▬▬▬▬▬▬▬▬▬▬▬▬▬▬▬
◈ ROOM ONE ◈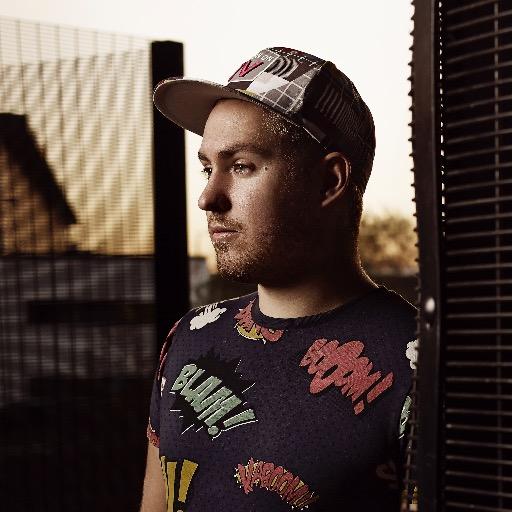 ILL PHIL (Certified Jackin)
Ill Phil (aka Phil Dolman) is a driving force in the UK scene, and one of the leading names in the 'Jackin House' movement. As a solo producer, and alongside production partners Chris Lorenzo & Low Steppa, he has made countless tracks/remixes/edits - which have been supported by the likes of DJ EZ, DJ Q, Cause & Affect and BBC Radio 1. As a DJ he is resident for the 'Certified Jackin' brand - providing regular mixes of full-frontal, big-bass house music to the world via the C.J soundcloud & youtube accounts.
Plus Stealth DJs playing the best in house, garage & techno over our custom built Funktion One stacks!
▬▬▬▬▬▬▬▬▬▬▬▬▬▬▬▬▬▬▬▬
◈ THE VENUE ◈
RESCUED
Join our resident DJs on the dancefloor, stage or balcony and dance the night away to a wonderful selection of alternative hits! Expect to hear the likes of: Arctic Monkeys, Michael Jackson, David Bowie, John Newman, The Cure, Foals, Vampire Weekend, Blondie, James Bay, The Cribs, Jessie Ware Stevie Wonder, Jamie T, Two Door Cinema Club, The Stokes, Blur, Bruce Springsteen, Kings Of Leon and more!
2-4-1 cocktail pitchers in honour of our favourite bands, running from 10pm to 12am!
▬▬▬▬▬▬▬▬▬▬▬▬▬▬▬▬▬▬▬▬
◈ THE MAIN BAR ◈
TBA.
▬▬▬▬▬▬▬▬▬▬▬▬▬▬▬▬▬▬▬▬
◈ THE RED ROOM ◈
TBA.
▬▬▬▬▬▬▬▬▬▬▬▬▬▬▬▬▬▬▬▬
◈ ROOM 2 ◈
TBA.
▬▬▬▬▬▬▬▬▬▬▬▬▬▬▬▬▬▬▬▬
◈ ADVANCE QUEUE-JUMP TICKETS ◈
£5 tickets on sale now via Alt-Tickets.
▬▬▬▬▬▬▬▬▬▬▬▬▬▬▬▬▬▬▬▬
◈ FREE ENTRY BEFORE 10.15PM ◈
Arrive at Stealth & The Rescue Rooms before 10.15pm to get in for free!
▬▬▬▬▬▬▬▬▬▬▬▬▬▬▬▬▬▬▬▬
Stealth Vs Rescued!
Every Saturday - Nottingham's Best Club Night.
www.facebook.com/StealthVsRescued.
#StealthVsRescued
No ID, No Entry
▬▬▬▬▬▬▬▬▬▬▬▬▬▬▬▬▬▬▬▬
Comments