Stealth archives: 2016
Chimpo & Madam X at Stealth Vs Rescued, Stealth & The Rescue Rooms
Back
Saturday 19th March 2016
Supported by:

Chimpo (Levelz), Madam X
Saturday 19th March, 2016.
With five rooms of music and bars, the two largest smoking terraces in the city, world-class headline bands and DJs, a finger-licking Caribbean BBQ, 1200 party people, the latest opening hours in town and a number of hidden surprises and rooms, it's no wonder that Stealth Vs Rescued has been voted "Nottingham's Best Clubnight!"
▬▬▬▬▬▬▬▬▬▬▬▬▬▬▬▬▬▬▬▬
◈ Stealth Room 1 ◈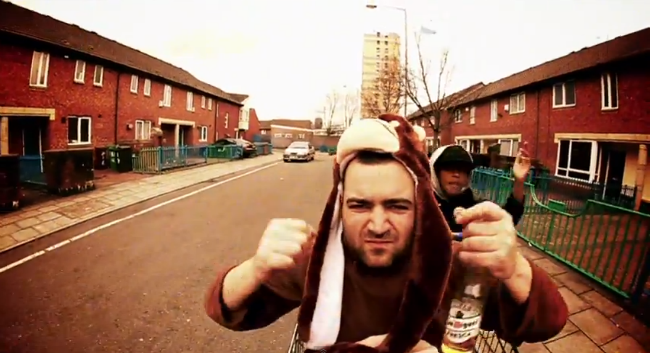 CHIMPO (Levelz)
Bass music legend Chimpo's musical style defies genre boundaries. Both his dj sets and productions see him fuse grime, drum n bass, dubstep, trap, garage, dancehall and hip hop to create a unique sound that never fails to destroy dancefloors.
Chimpo has been DJing around Manchester and the UK for years, and his sets speak of his range, experience and love of music in all its shapes, colours and sizes….
Chimpo x Trigga x Sam Binga - 'Who Run Tingz':
Chimpo - 'Boiler Room Set':
Levelz - 'LVL 07':
&
MADAM X (Kaizen)
DJ, label head and club impresario Madam X has proved she has many strings to her bow. From co-founding label and Manchester club night BPM to showcase how much the city had to offer, she soon built a reputation for her own DJ sets - a surefire, upfront mix of everything current and bubbling; grime, techno, bass, garage - you name it, Madam X would mix it. It was this reputation that paved the way for a series of BBC 1Xtra residency slots while still in Manchester - she even covered for Diplo in 2014. She played the BBC R1 Dance Tent to over 8000 people at Reading Festival this summer - but also some of the underground's most iconic nights in Deviation, Manchester's WHP and even legendary grime night Eskimo Dance, Madam X has proved herself as one of the UK's leading new DJs. Equally adept at playing to huge crowds as she is 100-cap basements, as well as hosting her own shows on BBC Radio 1, Rinse FM and NTS, her multi-faceted approach to music feels unique and ultimately, special.
Plus Stealth Residents playing the best in House, Disco, Techno & Bass.
▬▬▬▬▬▬▬▬▬▬▬▬▬▬▬▬▬▬▬▬
◈ Rescue Rooms - Venue ◈
RESCUED!
Join our resident DJs on the dancefloor, stage or balcony and dance the night away to a wonderful selection of alternative hits! Expect to hear the likes of: Arctic Monkeys, Michael Jackson, David Bowie, John Newman, The Cure, Foals, Vampire Weekend, Blondie, James Bay, The Cribs, Jessie Ware Stevie Wonder, Jamie T, Two Door Cinema Club, The Stokes, Blur, Bruce Springsteen, Kings Of Leon and more!
▬▬▬▬▬▬▬▬▬▬▬▬▬▬▬▬▬▬▬▬
◈ ADVANCE TICKETS ◈
Limited £5 advance tickets on sale now via Alt-Tickets.
▬▬▬▬▬▬▬▬▬▬▬▬▬▬▬▬▬▬▬▬
◈ The Main Bar ◈
TBA.
▬▬▬▬▬▬▬▬▬▬▬▬▬▬▬▬▬▬▬▬
◈ The Red Room ◈
TBA.
▬▬▬▬▬▬▬▬▬▬▬▬▬▬▬▬▬▬▬▬
◈ Stealth Room 2 ◈
TBA.
▬▬▬▬▬▬▬▬▬▬▬▬▬▬▬▬▬▬▬▬
◈ Free entry before 10.15pm. ◈
▬▬▬▬▬▬▬▬▬▬▬▬▬▬▬▬▬▬▬▬
◈ DRINKS OFFERS ◈
2 Red Stripe 4 £5
£3 Beer & Cider Cans
£3 House Spirit & Mixer - double up for £1 more
£4 Premium Spirit & Mixer - double up for £1 more
£2 on selected shots
& lots more!
▬▬▬▬▬▬▬▬▬▬▬▬▬▬▬▬▬▬▬▬
Make sure to 'like' our page, for exclusive offers, competitions and more: www.fb.com/StealthVsRescued.
▬▬▬▬▬▬▬▬▬▬▬▬▬▬▬▬▬▬▬▬
◈ LOYALTY CARDS ◈
Pick up a loyalty card on your way in, work your way around our five rooms and collect a stamp from each bar when you buy a drink. You will then get FREE ENTRY when you present the card next week!!
Check them out here: www.instagram.com/p/mOCN4oOgXa.
Please drink responsibly.
▬▬▬▬▬▬▬▬▬▬▬▬▬▬▬▬▬▬▬▬
Stealth Vs Rescued!
Every Saturday - Nottingham's Best Club Night.
www.facebook.com/StealthVsRescued.
#StealthVsRescued
No ID, No Entry.
Comments