Stealth archives: 2012
Zleep 2nd Birthday, Stealth
Back
Friday 16th March 2012
Supported by:

Deetron, San Soda (FCL), Zleep DJs, Micawber, Nick Cobby
Friday 16th March, 2012
ZLEEP 2nd BIRTHDAY
~~~~~~~~~~~~~~~~~~~~~~~~~~~~~~~~~~~
DEETRON (CH/Music Man/Balance CD Tour)
SAN SODA (FCL/We Play House)
zleep DJs (Chamboché, Micawber, Nick Cobby)
~~~~~~~~~~~~~~~~~~~~~~~~~~~~~~~~~~~
Time Flies. It seems like only yesterday that we were anxiously walking Andrew Weatherall in through the back of the DJ booth for our first event. Needless to say the people came and a proper party was had. Since then over the ensuing 2 years we've brought such talents as Seth Troxler, Magda, Jamie Jones, Ivan Smagghe, Maya Jane Coles to Stealth/Nottingham and many of those for the first time. We've watched a burgeoning house scene reignite in Nottingham and are proud to be a part of that. Thank you for coming!
Anyway, for this second birthday event we hope you'll join us in anticipation for the appearance of two more DJ/Producers at the top of their game.
DEETRON (CH/Music Man/Rejected/Balance Tour)
Deetron has almost surreptitiously been knocking out flawless house and techno for over a decade now and is that rare thing of being equally revered as a DJ as for his production skills. Early jazz and hip-hop influences have given his productions soul most akin with Detroit and he uses 3 turntables as standard.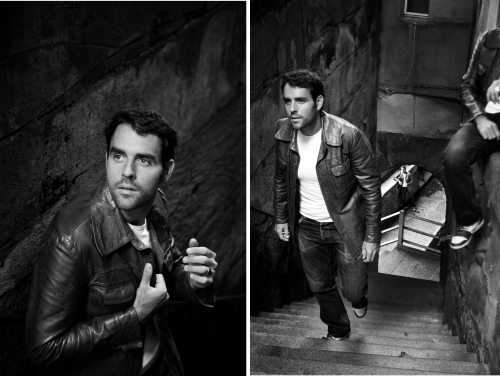 In 2011 Deetron further cemented his profile as a DJ extraordinaire with the release of his much lauded Balance CD as well as a touring schedule taking him to all four corners of the world. In addition, a string of successful and critically acclaimed remixes as well as his summer hit "Starblazer" landed him many a spot in the yearly polls.
Carl Craig "Lovely sonic landscapes"
Agoria "Every single track is goooood!"
Âme "This is a great release!!"
Maya Jane Coles "Deetron smashing it as always!!!"
Sebo K "Deetron never disappoints!! Excellent release!"
Soul Clap "Luv the jacked up versions of Romanthony. Will def be using that."
Funk d'Void "This collection is just 5 star awesomeness! I love Deetron!"
KiNK " Deetron is a rare example of being an amazing DJ on stage and a great studio producer at the same time.
All four tracks are great." Matthias Tanzmann
"This is such a great edit of Romanthany!!" Reboot
"Bring U up will SMASH the dancefloor. What a BOMB."
Joris Voorn "This is beautifull stuff!"
ZDAR (Cassius) "Whatever Deetron is producing, it's always ending up in our sets."
~~~~~~~~~~~~~~~~~~~~~~~~~~~~~~~~~~~
SAN SODA (FCL/We Play House)
is still a relative newcomer but has made such an impression in the last couple of years with his deeply soul inflected house music there are few that haven't sat up and taken notice. Through releases on Red D's We Play House imprint under San Soda and also FCL he's been responsible for some of the deepest cuts of contemporary house and has played a significant role in the recent revival of proper house amongst a new generation. He recently teamed up with similarly youthful house aficionado Motor City Drum Ensemble for the sublime 'Love Prescription' EP on Delusions Of Grandeur.
~~~~~~~~~~~~~~~~~~~~~~~~~~~~~~~~~~~
Support comes from
zleep DJs (Chamboché, Micawber, Nick Cobby)
~~~~~~~~~~~~~~~~~~~~~~~~~~~~~~~~~~~
Advance Tickets available from Alt-Tickets.
~~~~~~~~~~~~~~~~~~~~~~~~~~~~~~~~~~~
Become a Fan and "like it": http://www.facebook.com/zleepnottingham
Visuals & artwork - www.nickcobby.com
Comments