Stealth archives: 2012
Marco Del Horno at Stealth Vs Rescued, Stealth & The Rescue Rooms
Back
Saturday 4th February 2012
Supported by:

Marco Del Horno, Rescued! DJs, Derb Djs, The Cedars (live), Vanity Box (live) & more tbc
Voted 'Nottingham's Best Club Night'
Every Saturday at Stealth & The Rescue Rooms

▬▬▬▬▬▬▬▬▬▬▬▬▬▬▬▬▬▬▬▬▬▬▬▬▬▬
Saturday 4th February, 2012
MARCO DEL HORNO
Rescued! Djs
Derb DJs
The Cedars (live)
Vanity Box (live)
& lots more tbc
- - -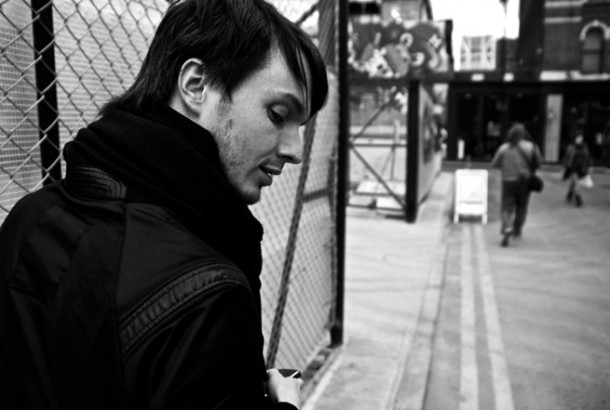 MARCO DEL HORNO (Bullet Train Records)

Marco's sound is a mix of house, dubstep, garage and UK funky. "I can play techy records next to tribal records next to electro – then move to dubstep. Having DJ'd now for half my life you learn that its all about progression. Whether a club set or radio show, it'll always start with a groove and work its way up into full jump up tear out."
Whilst working for Defected Records, as well as creating his own productions and DJing regularly, Marco also launched his weekly radio show on the infamous Rinse FM, where he was able to cultivate his style of playing house, next to funky, next to tropical and dubstep. This is what gave him his sound, literally sucking up everything around him and channeling it on air for 2 hours every week.
Marco's breakthrough track 'Ho! Riddim' featured the vocals of P Money, and became Radio 1Xtra's "Tune of the week" receiving regular Radio 1 airplay from the likes of Mistajam, Ras Kwame & Toddla T.
Remixes for Jamie Woon, Roska, Crystal Fighters, Scratcha DVA, Crazy Cousinz, Giggs, Last Japan, Jaime George, T Williams & Kelis have helped further boosted his profile, and his mix compilation 'Bullet Train Vol 1' came out last year to rave reviews.
Marco Del Horno is a perfect example of what makes the UK's dance music scene such an exciting place to be in 2012 – this is the sound of now.

▬▬▬▬▬▬▬▬▬▬▬▬▬▬▬▬▬▬▬▬

RESCUED! is Nottingham's biggest Indie Disco, taking place in the Rescue Rooms Venue each Saturday as part of Stealth Vs Rescued.

▬▬▬▬▬▬▬▬▬▬▬▬▬▬▬▬▬▬▬▬

S.P.A.M! 60s: Soul, Stax, Surf, Psychedelic, Pop, Phunk, Atlantic, Alternative, Mod, Motown. ALL VINYL, NO PLAYLIST.

▬▬▬▬▬▬▬▬▬▬▬▬▬▬▬▬▬▬▬▬

Free Entry before 10.15pm / Open until 5am / Drinks offers all night

▬▬▬▬▬▬▬▬▬▬▬▬▬▬▬▬▬▬▬▬

For guestlist / offers / info / invites join the Stealth Vs Rescued Facebook group.
and 'like' the Stealth Vs Rescued Facebook Page.

▬▬▬▬▬▬▬▬▬▬▬▬▬▬▬▬▬▬▬
For limited FREE GUESTLIST:
1. 'Like' this page: www.facebook.com/StealthVsRescued
2. Write your name(s) as a comment on this post: www.facebook.com/StealthVsRescued/posts/370626309630862
3. Arrive before 11pm.
▬▬▬▬▬▬▬▬▬▬▬▬▬▬▬▬▬▬▬
Comments